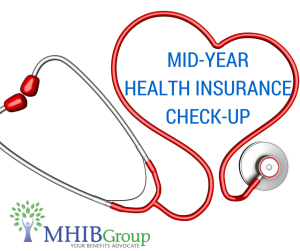 The cost of your health insurance may change for 2016.  Whether you are looking at individual or company plans, these charts show the increases and decreases in your premium that insurance company's have requested for  2016.
It is our states insurance commissioner who reviews all the premium rates changes that have been requested, and makes the final decision on which will be approved, amended, or denied. This process will be complete in September. Watch here, to find out just how these decisions are made.
Important dates for 2016 enrollment:
Once you have made the decision about which company and plans to go with, you'll need to get enrolled. Here are some of the important dates you'll need to know for 2016's health care enrollment:
November 1, 2015: Open Enrollment starts — first day you can enroll in a 2016 Marketplace plan.
January 31, 2016: 2016 Open Enrollment ends.
If you don't enroll in a plan by January 31, 2016, you will not be able to enroll for 2016 unless you are able to qualify for a Special Enrollment Period.  Don't miss out, make sure you are getting ready once November comes around.
Life changes to report
It gets confusing sometimes on what you should and should not report when it comes to life changes. Here is a list of changes that you must report to your health care provider as soon as they occur, in order to keep continued coverage.
Get married or divorced
Have a child, adopt a child, or place a child for adoption
Have a change in income
Get health coverage through a job or a program like Medicare or Medicaid
Change your place of residence
Have a change in disability status
Gain or lose a dependent
Become pregnant
Experience other changes that may affect your income and household size
Other less common changes that you should report include a change in your tax filing status, change of citizenship or immigration status, incarceration or release from incarceration, change in status as an American Indian/Alaska Native or tribal status, correction to name, date of birth, or Social Security number.
As always, we are here to help you find the best coverage for your specific needs, and also to help you navigate the health care coverage field. Contact us anytime for any questions or assistance you may need!
Social Share