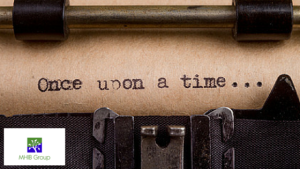 The average American has enough trouble finding the right fit for health insurance for them and their families, by trying to navigate the Marketplace or various other website. A Health Insurance Broker takes care of all of that. It is a great asset to an average family or individual, especially with all those HIPAA, COBRA, ERISA, and federal and state tax requirements to contend with. With new requirements stemming from ACA (Affordable Care Act) on their way as well, certified Health Insurance Brokers spend a great deal of time helping their clients understand the regulations, sifting through complex products, and explaining compliance issues.
However, if you are not the average American family or individual, finding health care can be even more complicated. For those with disabilities, illnesses, or other health issues, finding affordable coverage can be extremely difficult. This is where a Health Insurance Broker can shine and really take the lead to find the right coverage at the right price. Here are a few success stories straight from Colorado.
"My Broker has been a big help to me as I have had to navigate the realm of health insurance. She took the time that was necessary to help me understand my choices and to get all the paperwork done. She is also very friendly and enjoyable." – Tracee K. (Client).
"In 2008, I had complete kidney failure. At the time my insurance company did not have a dialysis clinic in network in the Ft. Collins area. The closest clinic was in excess of 30 miles away. My wife our Broker, who had helped us set up our original policy. He was able to get an exception made with the insurance carrier in a matter of hours to have my emergency dialysis covered in a local clinic. I have been using him since 2003 and he has helped me and my wife to secure affordable health insurance ever since. I would trust no one else with something as important as our health insurance." – John Ratajczak (Client).
To see more stories or share your own on how your broker helped you, go to http://wwwbrokersmakingadifference.org/. The Brokers Making a Difference website is sponsored by the National Association of Health Underwriters (NAHU), of which I am a proud member. NAHU represents licensed health insurance brokers, consultants, and benefits professionals who serve the health insurance needs of employers and individuals seeking health insurance coverage.
Whether you need additional assistance or just need help navigating the world of health insurance, we are here to serve you. Give us a call to see how we can help!
Social Share