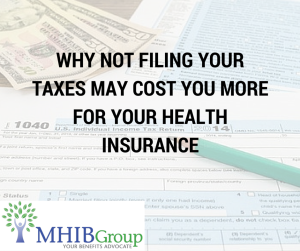 Did you receive any advance payments of the premium tax credit in 2014? If so, have you filed your 2014 tax return yet? For those who received these payments for cost reductions toward their 2014 healthcare premiums, they MUST be reported on your 2014 tax return. If they are not, then you may not be eligible for them when it comes time to renew or re-enroll for your healthcare in 2016.
As the deadline for 2014 tax returns has already past, April 15, 2015, it is important that you get these tax returns submitted as soon as possible. For those who filed an extension, the deadline for tax return submissions is October 15, 2015. Don't wait though, file now. Take into consideration the mass of tax returns that will flood the IRS at that time, pushing back the time it will take for them to get to and review your return. Since open enrollment for healthcare in 2016 is November 1, 2015–January 31, 2016; that doesn't leave you much time!
So, not filing your 2014 tax return with ample time, may not only leave you paying the full balance of your 2016 healthcare premiums, without any advance payments of the premium tax credit or cost-sharing reductions, but you may also be asked to pay back some or all of the 2014 advance payments of the premium tax credit that you received. Read the full IRS article here.
As always, we are here to help you find the best coverage for your specific needs, and also to help you navigate the health care coverage field. Contact us anytime for any questions or assistance you may need!
Social Share